Pushing towards a more equitable and just space for small-scale fisheries requires
First and foremost, an understanding of the current situations, looking at the kind of injustices and inequity that may be happening and affecting women and men involved in small-scale fisheries, their families and their communities.
'Blue Justice'
'Blue Justice' acknowledges the historical rights of small-scale fishing communities to marine and inland resources, and coastal space, as traditional users. As a movement, 'Blue Justice' seeks to investigate pressures on small-scale fisheries. At its core, it encompasses social justice and human rights principles whilst being intrinsically tied to principles of environmental and climate justice.
Whether through the terms used
To describe them, or the values that are anchored within them, small-scale fisheries have shown their importance for supporting livelihoods globally. By highlighting the diverse values of small-scale fisheries, we can help guide the ocean development agenda in becoming equitable, inclusive, and most importantly, sustainable.
News & Update
The National Consortium for Small-Scale Fisheries (SSF) Research and Development or Too Big To Ignore (TBTI) Philippines had its Second Executive Committee Meeting last 13 November 2023 at the Batangas State University ARASOF – Nasugbu (BatStateU ARASOF-Nasugbu). The 2nd ExeCom meeting was hosted by the BatStateU ARASOF-Nasugbu.
Read More »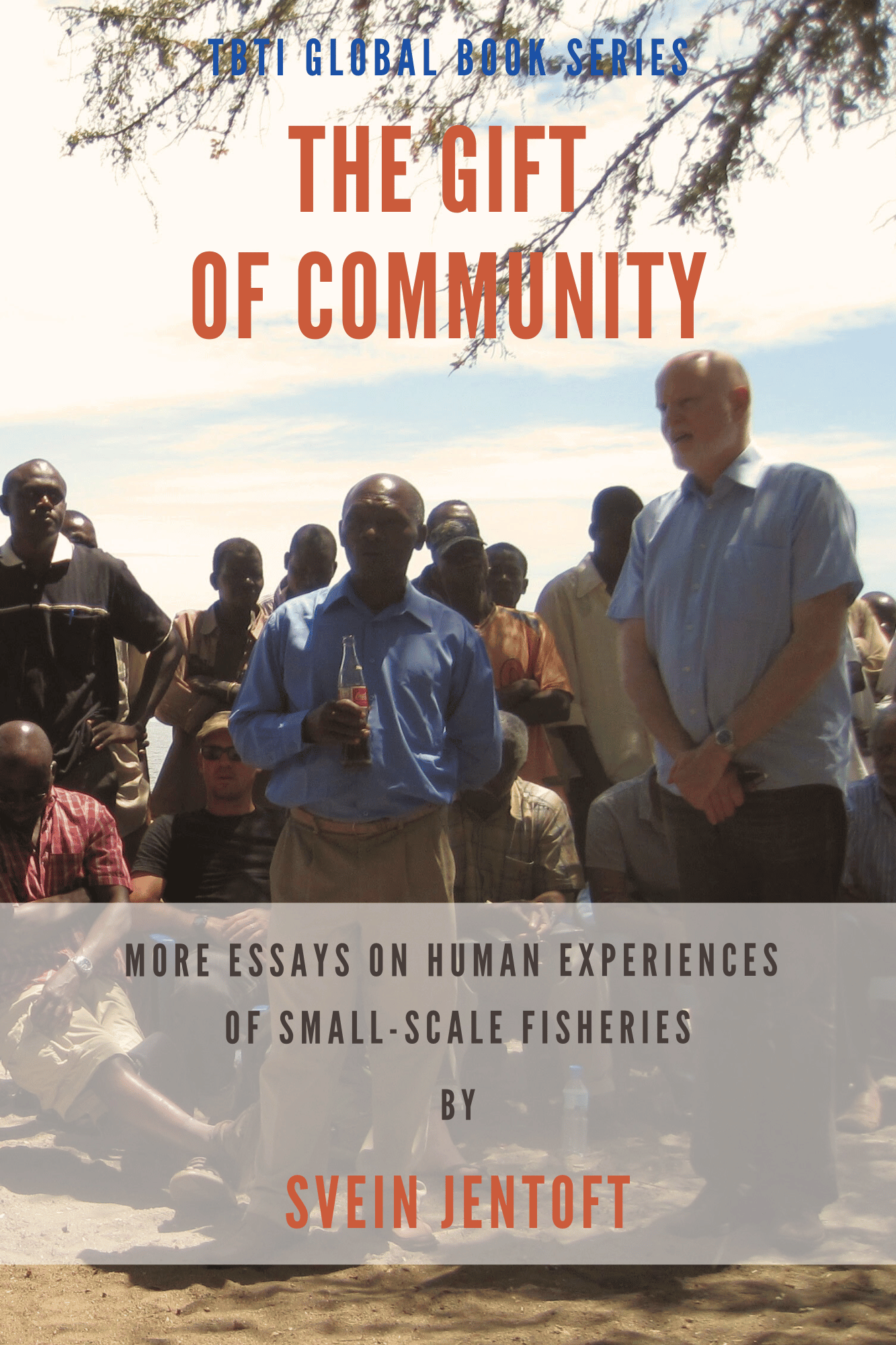 E-books
This book is a follow up, or a continuation rather, of the one I published in 2019 as part of the Too Big To Ignore (TBTI) Global Book Series, titled 'Life Above Water: Essays on human experiences of small-scale fisheries'.
Read More »
Upcoming Events
During the World Oceans Week (WOW) last June, TBTI partnered with local, national, international and inter-governmental organizations from around the world in organizing the 'Small is Bountiful' event that featured a series of online webinars and panel discussions about smalls-scale fisheries.
Read More »
Upcoming Events
Each November 21, World Fisheries Day, is a welcomed opportunity to reflect on the ever-increasing knowledge about fishing, fishers, coastal communities, and the status of the oceans and the fish stocks, as well as to recognize the contribution of fishing people who provide food, nutrition and income security to millions of people around the world.
Read More »
Latest News
While publications and presentations remain the main channels for research dissemination, the need to engage audiences using different methods and alternative forms of media is increasingly recognized. Podcasts are one of those new option, offering opportunities for informal conversation and for making different types of connection.
Read More »
Latest News
Share Your Knowledge Unlocking Legal And Policy Frameworks For Small-Scale Fisheries Call For Contribution In June 2014, the Committee on Fisheries of the Food and
Read More »
WHO WE ARE ?
Too Big To Ignore is a global researh network and knowledge mobilization partnership that focuses on dressing issues and concerns affecting viabillity and sustainability of small-scale fisheries.
WHAT WE DO ?
Facilitate networking opportunities | Organize meetings, workshops and webinars | Develop capacity in transdisciplinary research | Connect sciences to policy and society | Produce books, papers, reports, and briefs | Host World Small-Scale Fisheries Congress.
TBTI OBJECTIVES
UNDERSTAND | EXPLORE | ASSESS | IMPROVE | STRENGTHEN | ADVANCE
Transdisciplinarity and Transformation for the Future of Small-Scale Fisheries
The 3rd WSFC is a transdisciplinary forum for anyone interested in small-scale fisheries to participate in an interactive discussion about the future of the world's small-scale fisheries.
The overall goal of the Congress is to facilitate opportunities for researchers, students, young professionals, practitioners, fishers and fishers' organizations, environmental groups, and policymakers to share information about all aspects of small-scale fisheries and to formulate action plans and capacity development programs to support the implementation of the SSF Guidelines.